2021-2022 School Year Information
Vaccine Info and COVID Testing
Important Dates
Monday, September 6, 2021 – NO School Labor Day
Thursday, September 9, 2021 – Back-to-School Night BBQ 5:30 – 7:00PM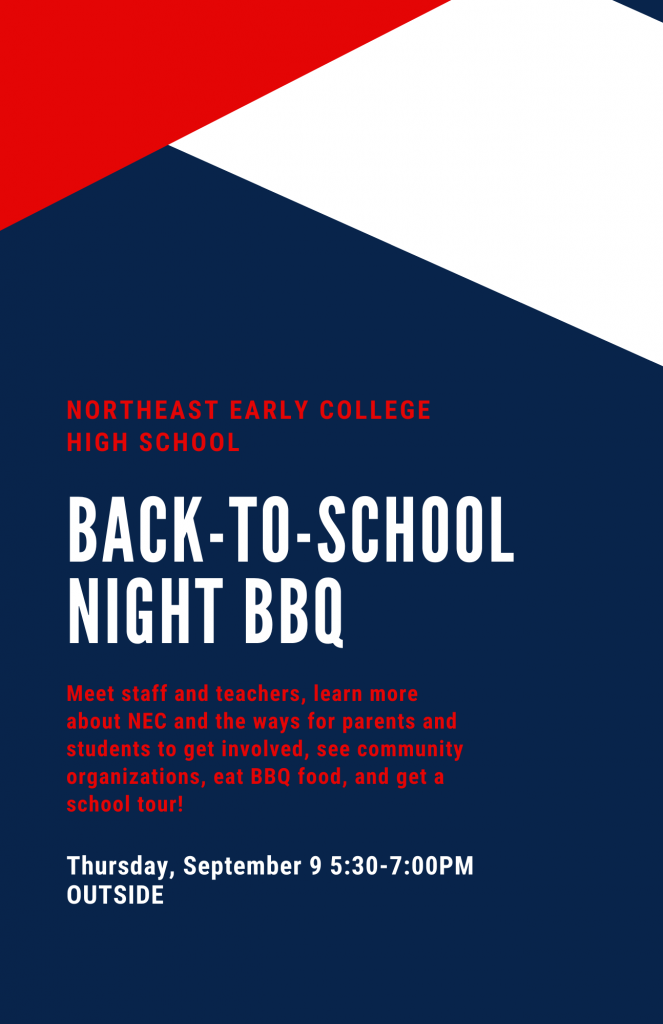 NEC Summer Homework for ALL Students
Review your summer homework here.
NEC Class of 2025 Summer Homework
Here is your summer homework assignment. It was sent to all student email addresses on June 17th at Noon. Families were contacted by SchoolMessenger via phone call and/or text and/or email that the summer homework was provided to students. Families were also given a copy of it. The information about our summer homework was also sent out via REMIND and on Social Media. For 9th graders in the Class of 2025, this homework should be completed prior to the first day of Ninth Grade Academy, August 10th.